Volunteer Opportunities
As a non-profit institution, Detroit Institute of Gastronomy understands the importance of giving back and providing additional professional experiences to our students. Through the duration of student's education, opportunities to participate in events and activities are made available to students. Many of these events are operated through Soil2Service and provide additional exposure to the culinary industry and enhance the learning process for apprentice students. Opportunities are posted on the Notification Board in the LMS.
Student Coaching Assistance Program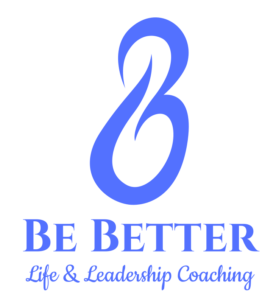 Detroit Institute of Gastronomy has partnered with Be Better Culinary Perspectives to offer a free life and leadership coaching session to all of our enrolled students. Coaching is a very effective way for individuals to lower the volume of everyday life and gain insight and guidance to ultimately find the answers to their most challenging questions. Students who become familiar with the process of coaching at the early stages of their professional development often develop better communication skills, heightened self-awareness, and a strong understanding of the importance of self-care. If you are currently enrolled as a DIG Apprentice Student contact your concierge to learn more!
Health and Wellness
Detroit Institute of Gastronomy staff and leadership care about our student's health and wellness. Through a partnership with Team Wellness Center, DIG is able to offer all our students who are residents of Michigan the ability to utilize their services. Culinary Apprentices fully enrolled in the program are able to reach out to their concierge at any time and set up an appointment with a licensed professional from Team Wellness Center. Read more about this partnership in our catalog.
Veteran Support
DIG values the dedication of our US Military Veterans. As an approved VA program, we offer added support to students who have served in the armed services through a partnership with No Veteran Left Behind. During the application for enrollment, students who identify that they are US Military veterans are teamed up with an added level of support to help them through the enrollment process. Visit our VA Eligibility page to learn more.
Learning Resource Center (LRC)
To meet the needs of students, the LRC provides online resources for learning a language, eLearning resources for subject classes, testing, computer skills, and career (eBooks, streaming videos, magazines, newspapers, and scholarly journals).   
The LRC has on-line collaboration spaces, and group chat rooms available for students to use. A list of resources is available to the student.
All DIG courses  contain a list of resources available for the student that correlate directly to the topic of education.  
Transcript Request
Graduates of the Detroit Institute of Gastronomy seeking official transcripts must make a request through their concierge. Institutions requesting official transcripts on behalf of a student must complete an official request.